Marketing
Even if you offer the best product or service, succeeding on today's market is really challenging. It's crowded, customers are spoiled and to be noticed you have to engage the audience. For creativity, it's necessary to always look for new methods of teasing and grabbing the attention of customers.
Advantages of 3D printing in design and prototyping
Novelty – 3D printing is for many still a new and interesting technology.
Speed – You have the ability to quickly react not only to market needs, but also to deadlines fixed by clients. Making small series of original advertisement items precisely tailored in record time.
Flexibility – Products and items can be easily adapted and edited. Figurines of clients, game characters, advertisements, movies, or items with 3D inscriptions of arbitrary shapes.
Which technology is best?
In our experience in marketing, like art, it's difficult to define a suitable technology. Everything depends on your creative abilities and fantasies. There are, however, specific solutions that can be applied generally.
Realistic miniatures of your product, for example furniture or machines, have proven themselves to be an outstanding presentation tool. Easy transport allows you to present your portfolio anywhere – at large exhibitions or directly at the client's office. And as a present they can please current or potential customers. A suitable technology is inkjet powder – 3D print of sandstone, mostly because of it's full-colour design, alternately SLA (photopolymer) thanks to its strength and flexibility.
Making busts or small figurines, whether yourself or someone famous, was until recently the privilege of sculptors. Today thanks to 3D printing and 3D scanning is this self-satisfying gift available to everyone. Suitable is the sandstone, not only as it's a full-colour option. In a deft finalisation the composite bust can look like a true copy from plaster or stone. The technology FFF (ABS, PLS plastics) is suitable for monochromatic and durable figurines and SLA (photopolymer) for small detailed models.
If you're unsure which technology to use, contact us at info(at)tvaroch.sk and we'll gladly help you.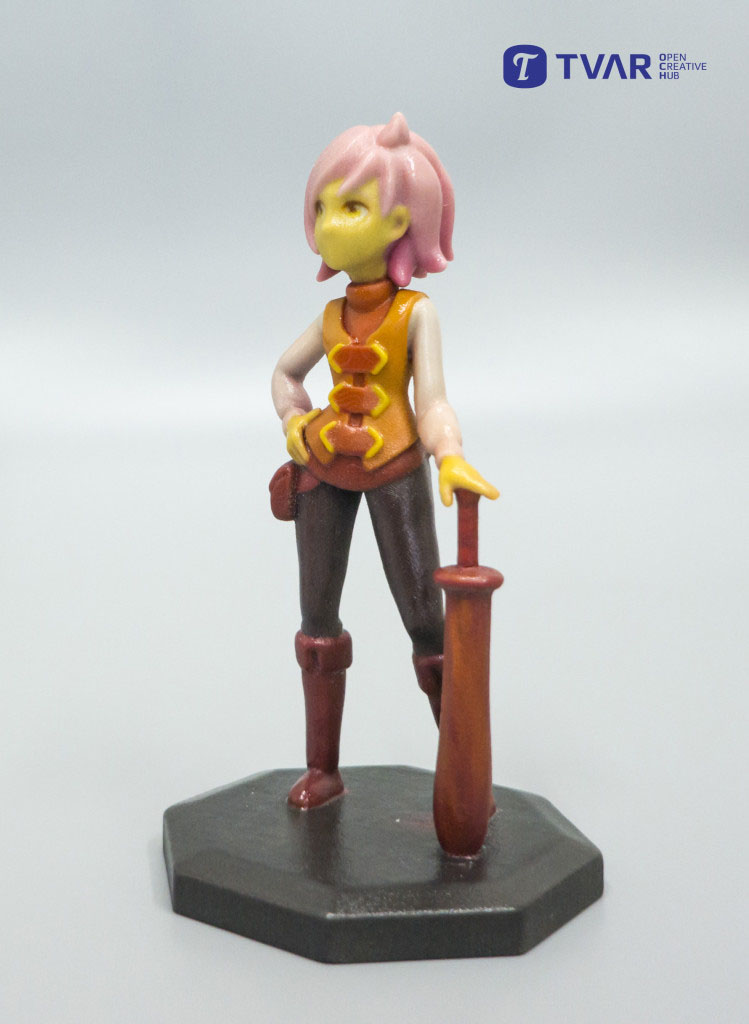 Charakter Gale z hry Phoneotopia
Where next? How to print | Print a model